If you were to read any checklist on what to look for when deciding to move to a new city, we can guarantee that Madrid meets every desired criterion: weather, culture, education, safety, ease of transportation, cost of living and quality of life, Madrid has it all! Indulge us while we tell you why Madrid is a great place to live with kids.
A melting pot of cultures
Many of our readers are bringing up bicultural and tricultural families in Madrid and often describe themselves as being "on neutral ground" in the Spanish capital. Neither parent is from Madrid and yet they are successfully integrated in this unique melting pot where everyone becomes a proud "madrileño".  The mix of cultures is immense – Colombian/British; Dutch/American; Irish/American; German/Slovak … the combinations are endless! Considering how important Adolfo Suarez airport is in enabling Madrid to welcome direct flights from all across the globe (allowing relatives easy access to loved ones; taking into account that the city offers relatively high living standards; and factoring in the family-friendly culture) the allure of this capital city is inevitable.
Housing
In a city that has a variety of neighbourhoods full of gated enclosures that offer a microcosm of Spanish family society, it can sometimes seem that families are solely accommodated in these comfortable yet somewhat homogenous satellite urban environments. However, look more closely and you will find families in spacious city centre apartments, families living in the bustling inner-city neighbourhoods and those who choose to live in country houses in small villages 45 miles from the capital. Wherever they choose to live, the commute to work is bearable and amenities abound, even in the outskirts. Madrid offers something for everyone and children are happy wherever they make their home.
Leisure time
You can visit the unusual cafeterias in Madrid, spend some time at a ceramics workshop, search for the enormous frog and hand statues (among others) along the Paseo de la Castellana or go to the cinema to see family movies in English… the list of family-friendly leisure options in Madrid is endless!
Step out of the city and the choice is surprisingly varied. In the winter there is skiing and in the summer there is walking. You can spend a day at the races at the unpretentious hippodrome which is popular with picnicking families and offers a truly enjoyable day out. You can go canoeing. You can criss-cross the Comunidad de Madrid visiting mediaeval markets. You can even take the kids to a theme park!
Tuk Tuks are a fun, eco-friendly and original way to see the city. Why not try it out during your visit to the capital.
Sports
Public amenities are not scarce and every neighbourhood, satellite town and village in this wonderful city boasts sports facilities that are the envy of other European cities. Madrid takes sports seriously, making it difficult to avoid keeping fit from the age of 6 months upwards. Children are encouraged to take up both a team sport and an individual sport at primary school. The ensuing weekend madness of football matches, judo competitions and tennis tournaments are only alleviated by the fact that most sports centres have cafeterias where parents enjoy appetisers whilst their youngsters burn off excess energy.
Culture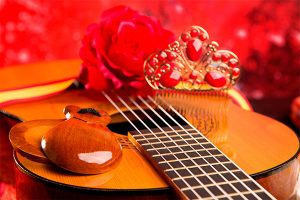 Language is not an issue as there are plenty of theatrical, musical and arts companies based in Madrid that offer workshops and shows in English. Family-friendly mime and puppet shows are also incredibly popular in the capital city, especially among street performers in the Retiro Park and Plaza Mayor. Spanish museums and art galleries make an effort to have visuals that appeal to younger visitors and many offer guided visits with tour guides that are trained to inspire children and adults alike. It is worthwhile checking social media to find out what is happening week-to-week.
Life in other languages
Our multicultural families often seek activities for their children in other languages. Madrid offers workshops in a variety of popular third languages. There are also Saturday morning schools for minority language learners and the city is thriving with cultural institutes from across the world. If you're looking to improve your family's Spanish, LAE Madrid and LAE Kids offers Spanish classes for kids and families in the heart of the city.
And a final word about the weather… Madrid may be a city of extreme temperatures but it also a place where the sun almost always shines and the skies are inevitably blue. There is no humidity, the wind hardly ever blows more than a breeze and the rain falls vertically, not horizontally as in many of our home countries! Kids can wear sunscreen and baseball caps in the oppressive summer heat and can wrap up warmly to enjoy outdoor fun in the nippy winter months… they don't care and neither do we! In our opinion, Madrid's climate attributes to making it a great place to live with kids.
Have we missed something out? What do you think? Follow KIM on Facebook and let us know!