When I became a mother, I searched Madrid for a cinema to see the first children's film that might have interested my young son ("Cars"), in English, with no luck. Fast forward to July 2017 and the release of "Cars 3", it was fantastic to see that this film was available in English at a record number of cinemas across the capital city. That things have changed so quickly, in the lifetime of my teenage son, is exciting to say the least. Spanish kids are getting used to watching entertainment in the original language, instead of voiced-over. This is good news not only for their grasp of English but also for those of us who are new to the city or who are visiting on holiday and want to catch some movies in English while in Madrid.
For recently released films currently showing in English in mainstream cinemas, click here to find the constantly updated list of films provided by the Guia del Ocio. To purchase tickets click here and hit the VOS filter button (VOS = version original subtitulada; subtitled films screened in their original language).
For an overview of the cinemas dotted across the city which show English-language films, this old but still factually correct article by our friends over at Naked Madrid provides practical information about the best cinemas for visitors and residents alike. Strictly within the reach of the Metro of Madrid network are the following cinemas which can be guaranteed to show family-orientated films in English, but an increasing number of mainstream theatres in Madrid also choose to sometimes show films in English, reflecting the increasing demand for children's entertainment in English.
They have three theatres dotted across the city at Metro Plaza España, Metro Ventura Rodriguez and Metro Ibiza/ Goya.
Located close to Metro Quevedo and Metro Iglesia, this small cinema often shows children's films a few months after their initial release.
Cines Ideal are based in Sol in a lovely building with 6 screens that only show films in their original language.
Located next to Metro Fuente de la Mora towards the north of the city, this cinema also has ample parking spaces and is the go-to out-of-town cinema for ex-pat families.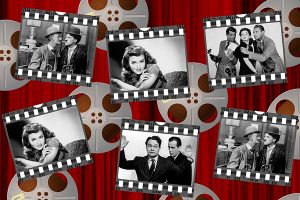 There are three cinemas that aren't mentioned by Naked Madrid but which the writer enjoys visiting from time to time. One is the cute and cozy Small Film Studio in the Moncloa area of the city – which I doubt has ever shown a children's film in its life, but which is worth visiting when you have a babysitter – and which has been showing subtitled films since 1977. Check out their Facebook page for more information. Another is the trendy and alternative Cineteca which regularly shows children's movies as well as films from all genres. This is situated in the stunning Matadero complex next to Metro Legazpi which is contemporary arts centre that offers a wide selection of activities for children as well as films. Finally, worth a mention is independent cinema Artistic Metropol , located in the Embajadores area of Madrid, which you can hire for a private screening of any film you fancy. Contact them here for more information.
Kids in Madrid also suggests you keep an eye on this official website of independent film festivals in other languages that are run by the cultural associations across the city. One favourite of ours is the International Institute which is a showcase for American culture and has an innovative children and teens program year-round, including screenings of films that are specially selected by theme.
If you know more cinemas that show family movies in English in Madrid, leave us a comment on our Facebook. For more tips about life in Madrid, check out our blog section.