With coronavirus obliging most of us to stay indoors whilst Covid-19 sweeps across borders at amazing speed, there has been a rise in interest in finding accessible craft activities for children to do indoors. After having exhausted the route of indoor games, including our favourites such as hosting an indoor picnic, playing dress up or building a fort, we at Kids in Madrid knew it was time to get crafty. Here are some crafty ideas for kids in Madrid!
Easter crafts
The internet is awash with craft suggestions, many of which require skills or components that are beyond the reach of mere mortals. However there are some simple Easter crafts that even the most reticent can attempt such as those suggested here. For Easter egg dyeing, check out this link. Other, food related Easter crafts for kids, can be found on  this wonderful website, including Easter Bunny pancakes.
Lego
Every household has a Lego box stashed away for rainy days. Our friends over on schoolrun.com remind us of the best way of using Lego at home for boosting our children's learning include:
Using the bricks as reading tools by painting letters on each piece so that kids can build words
Putting blocks in arrays to teach the times tables
Creating float or sink experiments with Lego pieces
Using the bricks for popular memory games
Lego crafts for Primary schoolers
What do you have a lot of at home? Lego and marbles right? Have your kids build a marble maze using Lego bricks! Older kids can also try making a marble run. This list of  fun ideas to put to use random pieces in your Lego box is a tried and tested favourite. We particularly like the tissue box cover and utensil holder featured in that piece.
Lego crafts for older kids
Lego gets pricier, the older your children are. Nevertheless, investing in older kids Lego sets can be considered an investment.  Robotix Hands-on learning holds the Spanish license for Lego Education and offers an incredible range of products, support packages, YouTube videos and programs. There is a thriving online community of likeminded Lego fans who exert positive peer pressure with often staggering results.
YouTube
Children pick up a wealth of skills from YouTube viewing. Most of us know that not everything on YouTube is terrible and that there are some kids craft wonders out there in the ether. It goes without saying that our curated list of educational YouTube channels for kids includes fun science experiments that could pass for crafts 😊.
Craft workshops in Madrid
Once coronavirus disappears and allows normal life to resume, we recommend you try out these workshop providers with your young family.
Wednesday afternoons at Alopeke are dedicated to crafts workshops with children from toddler age upwards. They use craft as a good way to familiarize Spanish children with English in a fun way. This is a great place to meet Spanish parents with children the same age as your own. Alopeke love having native-English speaking youngsters join in the fun too!
British professional artist Dolores Gage offers bespoke pottery classes at her workshop in Urb. Ciudalcampo (A1, exit 28km). Children aged 10 upwards can have ad-hoc classes or sign up for a term. French, Spanish and English are spoken at these fun and feelgood workshops. No experience required, just come along and join in.
Another fun place to go is Pinta en Copas, which we mentioned in a previous post, where children can decorate their own cup and saucer in a laid-back atmosphere where parents are encouraged to stay but to carry out a parallel activity so that their children feel free to express themselves artistically through the craft.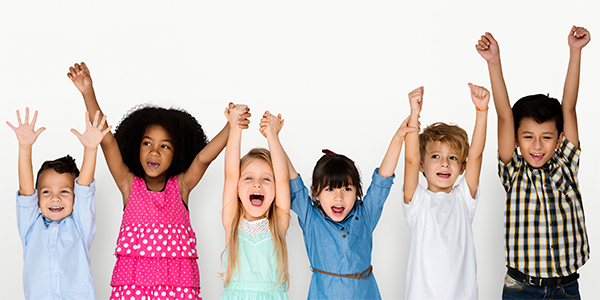 Craft at camp
Iberenglish have been successfully running English language camps during the Easter break that focus on STEAM (science, technology, engineering, art and mathematics). They make every effort to curate projects that are unique and meaningful so that children can take home and enjoy their crafts. Projects on Fridays always involves food.
Hello! English combine dance, music and drama with crafts during their incredibly popular Easter camps. Children are encouraged to express themselves naturally and with English as the chosen language of communication. The results speak for themselves: happy youngsters who unselfconsciously use English to recall the fun they have had at camp. Parents and children alike glow with the Hello! English magic.
Some excellent advice on keeping kids indoors
However, for the time being, we need to parent during coronavirus and we could all do well to follow this advice from TIME magazine: keep to a schedule, vary the activities and build in reading time in a few different ways – sometimes we parents will read aloud, other times our child reads aloud to us and sometimes the family can enjoy silent reading time. And don't forget to limit adult involvement during playtime – its their recess time and it doesn't require supervision or intervention!
Whatever you do, stay safe. #yomequedoencasa